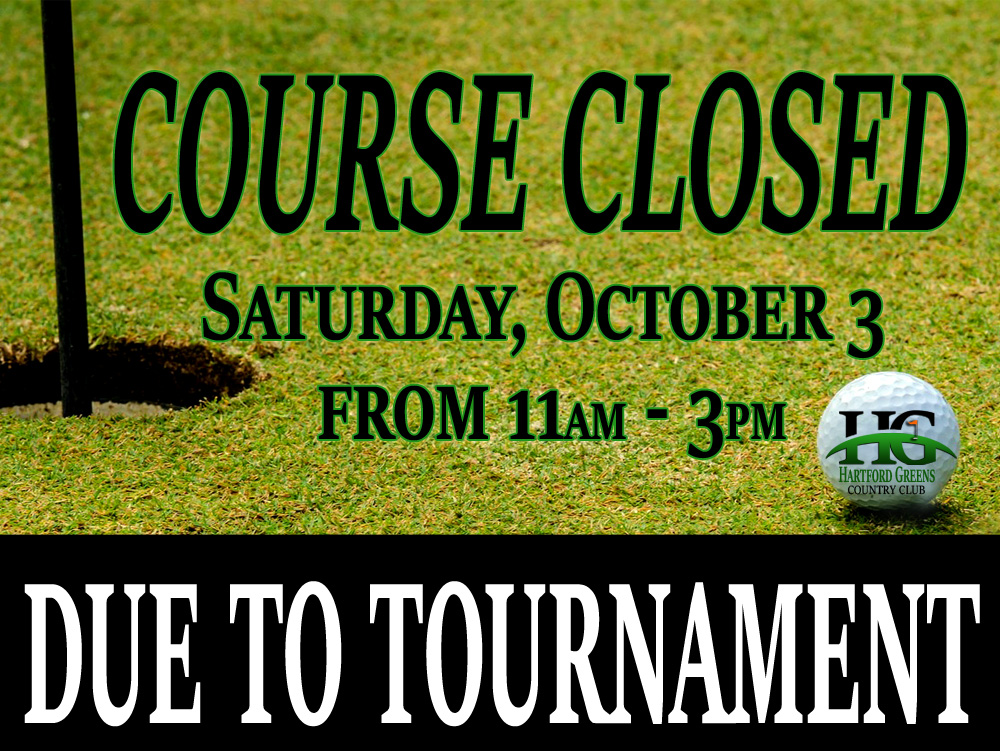 We will be closed on Saturday, October 3 from 11am to 3pm due to a tournament. You may play prior to 11am, but you must be off the course by the tournament's start time of 11am. We will reopen to the public at 3pm on this day.
Thank you!
Club E-Newsletter Sign Up
Sign up for our Club E-Newsletter to receive the latest updates including Spring opening dates, specials, discounts, coupons, tournaments, event info and updates on the course.