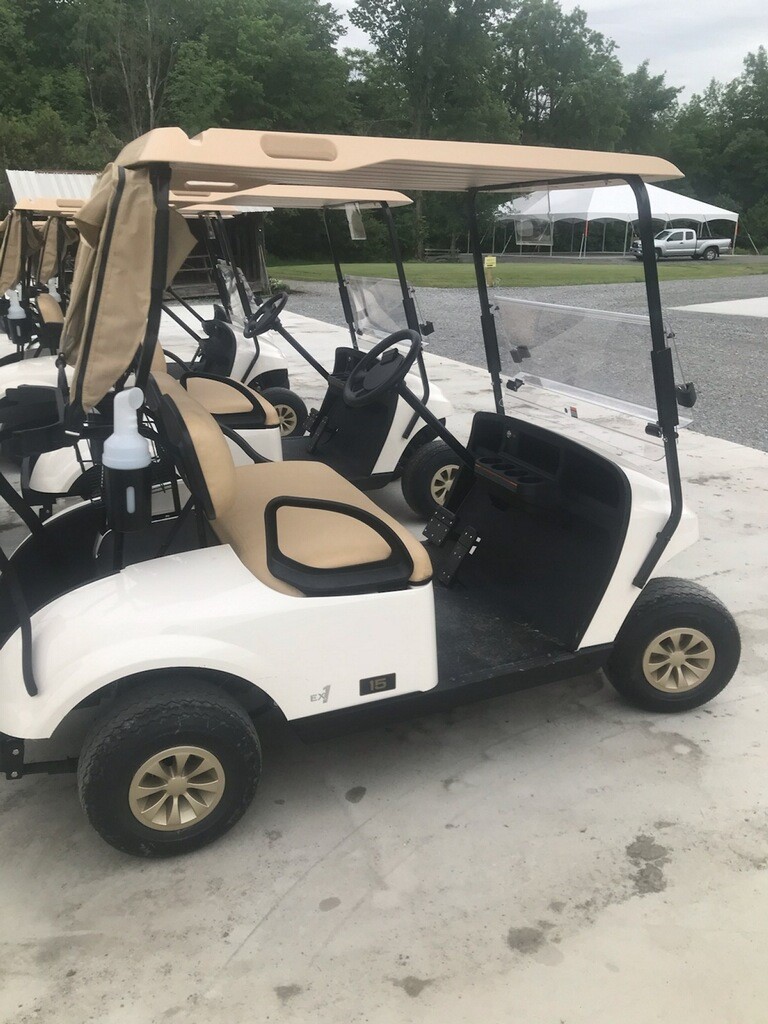 On Saturday, June 12 we received a delivery of our 35 all new 2021 EZ-Go Freedom TXT fuel injected golf carts!
When we took over the course last July (2020) many of the golf carts were in rough shape, and they were also rentals.
Last November (2020), the company we previously rented golf carts from came and picked them up without notifying us. However, the weather was still nice enough to play golf and we wanted to keep the course open. We worked with Collin Hunter of Five Star Golf Carts, located in Queensbury, NY and they provided us with rentals through December 2020.
We are pleased to say these new golf carts are ours! These were purchased through Five Star Golf Carts as well. They have been a great company to work with and we highly recommend them if you are looking to rent or purchase golf carts.