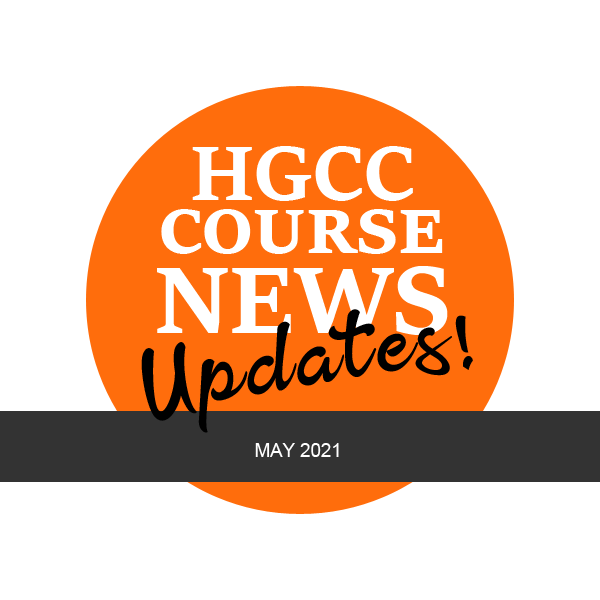 Hey Golfers! We have been working hard to make those of you in the community proud to have Hartford Greens Country Club as your local golf course. We wanted to share some progress updates and exciting information on what we have in the works here at Hartford Greens Country Club.
When we took over last year (July 31, 2021), we reached out to the community to see what they wanted to see done with the course. One of the comments we received most was that the cart path needed work. 
During the off-season, we worked on the bridges throughout the course. We also installed pipes along the cart path to help with drainage and improve conditions. And, we continue to lay stone and cut back foliage along the cart path. You are sure to notice these updates and we hope they make your trip through the course a more comfortable and enjoyable one!
You will also see all new tee signs around the course which we purchased from West Signs out of Hudson Falls, NY.
STILL UNDER CONSTRUCTION
We ask that you please EXCUSE our appearance, while we continue to work on further improvements around the golf course. 
A concrete slab will soon be poured behind the Pro Shop. Our large tent will be set up over it. This will give us the ability to offer this space to the community for outdoor events. 
Some of our completed construction work includes a new well and water lines installed; blocks laid, and a concrete slab poured in front of the club house; and the shed has been moved to a new location. A slab is set to be poured where the shed was previously located. This new slab will be where we park our golf carts in the future.
Speaking of golf carts, in addition to those currently at the course, we are tentatively scheduled to receive an additional 35 E-Z-Go golf carts in June. We purchased our golf carts through Five Star Golf Cars located in Queensbury, NY. 
COMING SOON
The community also provided us with a lot of requests for food and alcohol to be served at Hartford Greens Country Club. We have been working diligently to make this happen!!
Our new Course Food Concession unit that will be permanently located at the back of the Pro Shop. As we work through the legal processes required, we hope to have a Grand Opening date to share soon!!
In the meantime, we are actively interviewing to hire a Chef for our Course Food Concessions. Anyone interested in applying, please reach out.